Bailongo equals quality, style and dynamic energy all rolled into one.
Think a serious Tango Festival meets the hippest marathon. Our 6th Bailongo Montréal will feature inspiring classes given by an exceptional line up of first-rate talented teachers, stunning performances and stellar milongas with some of the best Dj's in North America.
Come to take class, come ''just to dance'' or like most Bailongo-ites,
mix and match to create your own perfect balance of inspiration and tango trance!
OUR TEAM of MAESTROS:
WORLD-CLASS •EXCEPTIONALLY TALENTED • MAGNETIC PERFORMERS • DEDICATED TEACHERS

•PABLO INZA • SOFIA SABORIDO
•MAJA PETROVIC • MARKO MILJEVIC
• NICK JONES •DIANA CRUZ
Partners since 2013, Pablo Inza and Sofia Saborido quickly become one of the hottest tango couples on the circuit today. With a very strongly rooted traditional base yet very progressive and unbeatably creative, they have become a solid point of reference in the Tango world. With many years of teaching experience and countless performances given in Argentina, Europe and around the world, Sofia and Pablo have gained the undivided respect of a whole generation of tangueros. Caring and passionate, warm and genuinely friendly, Sofia and Pablo are as much loved by their students for their clear, precise and well prepared curriculum as for their very approachable demeanor and for the individual attention that they give so generously.

CLASS SCHEDULES
Part of Europe's latest new wave of tango artists, Maja and Marko are one of the most popular dance couples touring today. Influenced greatly by the younger generation of Argentine artists such as Pablo and Noelia, Féderico and Inés and Chico and Juana to name a few, Maja and Marko's tango is dynamic and full of energy yet intimate and sincere and always a joy watch.
Maja and Marko began dancing in 2002 and have been active participants in the development of the local tango scene in Zagreb, Croatia. Some five years later they began giving regular lessons at the Tango Argentino Zagreb dance school. In 2014 Maja & Marko began touring professionally, holding workshops and giving performances all over Europe. In 2015 they made their North American début at our Bailongo Festival that year.
Maja and Marko's trademark relaxed, comfortable and very fun dance style transcends to their classes in which they create a wonderful and very accessible learning environment.
We are super happy to welcome Maja and Marko back this year.
Enthusiastic teachers, choreographers, performers and dj's, Nick & Diana are invited to prestigious dance events, tango festivals and workshops around the world. They have taught and performed throughout the United States and Canada, as well as in Buenos Aires. They also tour, teach and perform each year in Europe, Australia and Asia.
Since 2008, Nick and Diana are hosts and organisers of the NaturalTango Festival in Denver, Colorado, bringing world renowned artists together each year.
Generous instructors, Nick & Diana believe that the goal of a good teacher is to share completely their knowledge regarding technique and structure. Students of all levels appreciate their well-structured classes and their very personable and friendly approach.
Performers of the highest caliber, Nick and Diana enamor and bedazzle audiences everywhere with their expressive, dynamic, often comedic and ever-spectacular performances.
BAILONGO CAN BE COUNTED UPON FOR A
SUPERIOR MILONGA EXPERIENCE WITH the very BEST DJ'S !
Bailongo pairs the very best Dj's with the most spectacular milonga venues.
This year with Dj's: Jay Abling, Avik Basu, Pame Bravo, Nick Jones, Pablo Inza, Milton El Gallo, Rahul Padmajaban and Cenker Uzun.
BEAUTIFUL LOCATIONS TOO !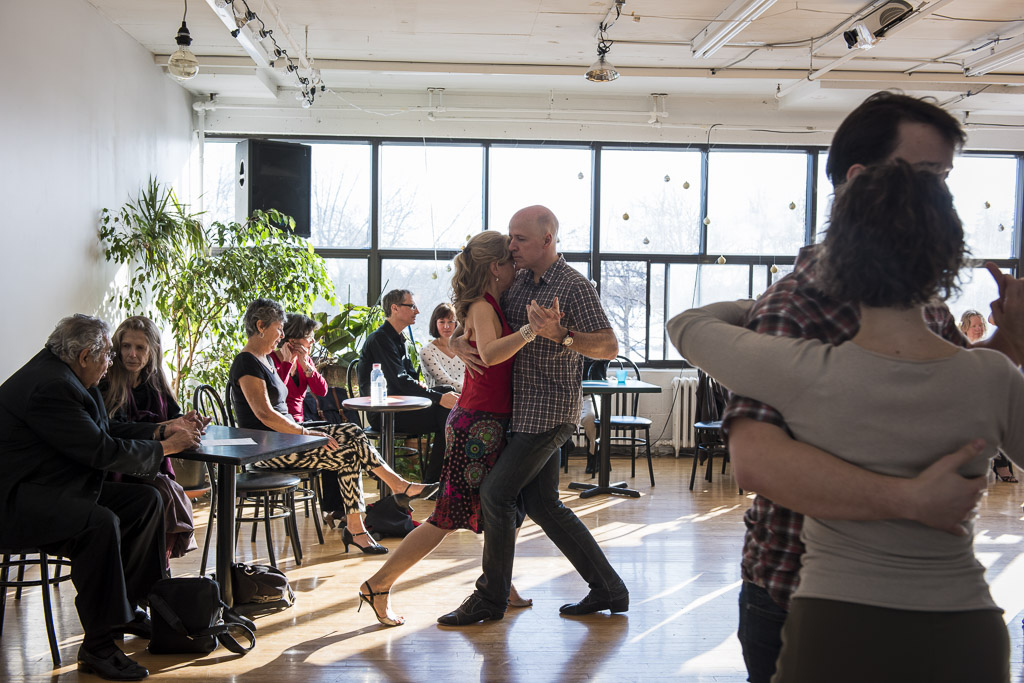 Bailongo Montreal is produced by Projet Tango - a non-profit organisation located in Montreal.